FuMar
provisation

's Lancaster Workshop
The workshop was advertised by putting up posters around the Lancaster Fine Arts Department. Since this was a very new activity FuMar did not expect much interest, but three people attended.
First we were shown the work of the students:
Here, Krys and Phil show off Charlotte Gurran's her wonderful landscape. Then FuMar improvised a piece using their technique of "walking through the painting". This will be available to listen to soon.
My paintings are an artistic interpretation of natural movement, I was then able to hear a musical interpretation of my painting, and listen to third party's interpretations of the performance. A wonderful experience.
Isaac Heard showed his work "Grid". FuMar interpreted this by "see" the work as lots of vertical lines which they translated into fast riffs. This piece can be found here.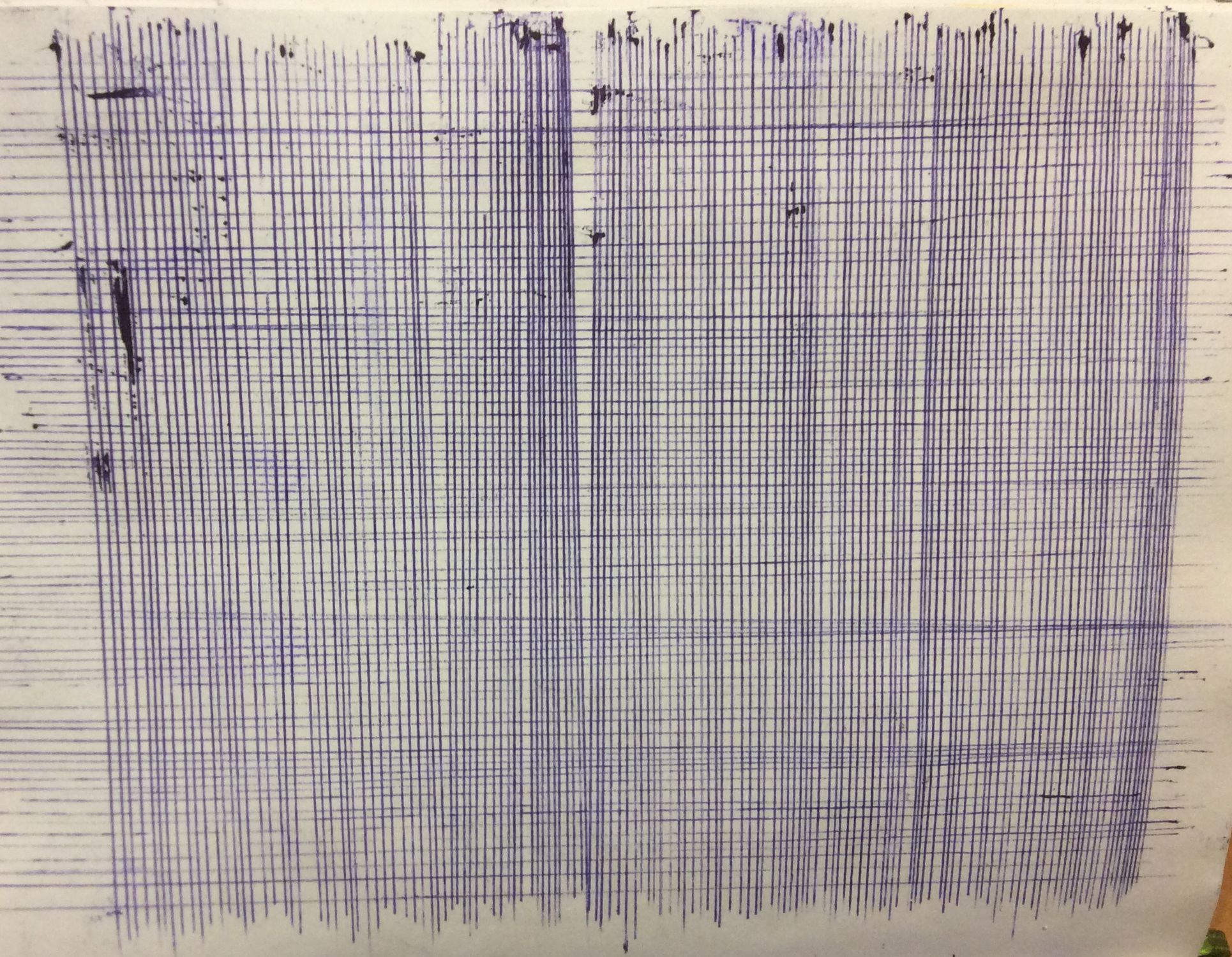 Then FuMar played three pieces from their repertoire and artists were invited to produce their artistic interpretation by whatever means they choose.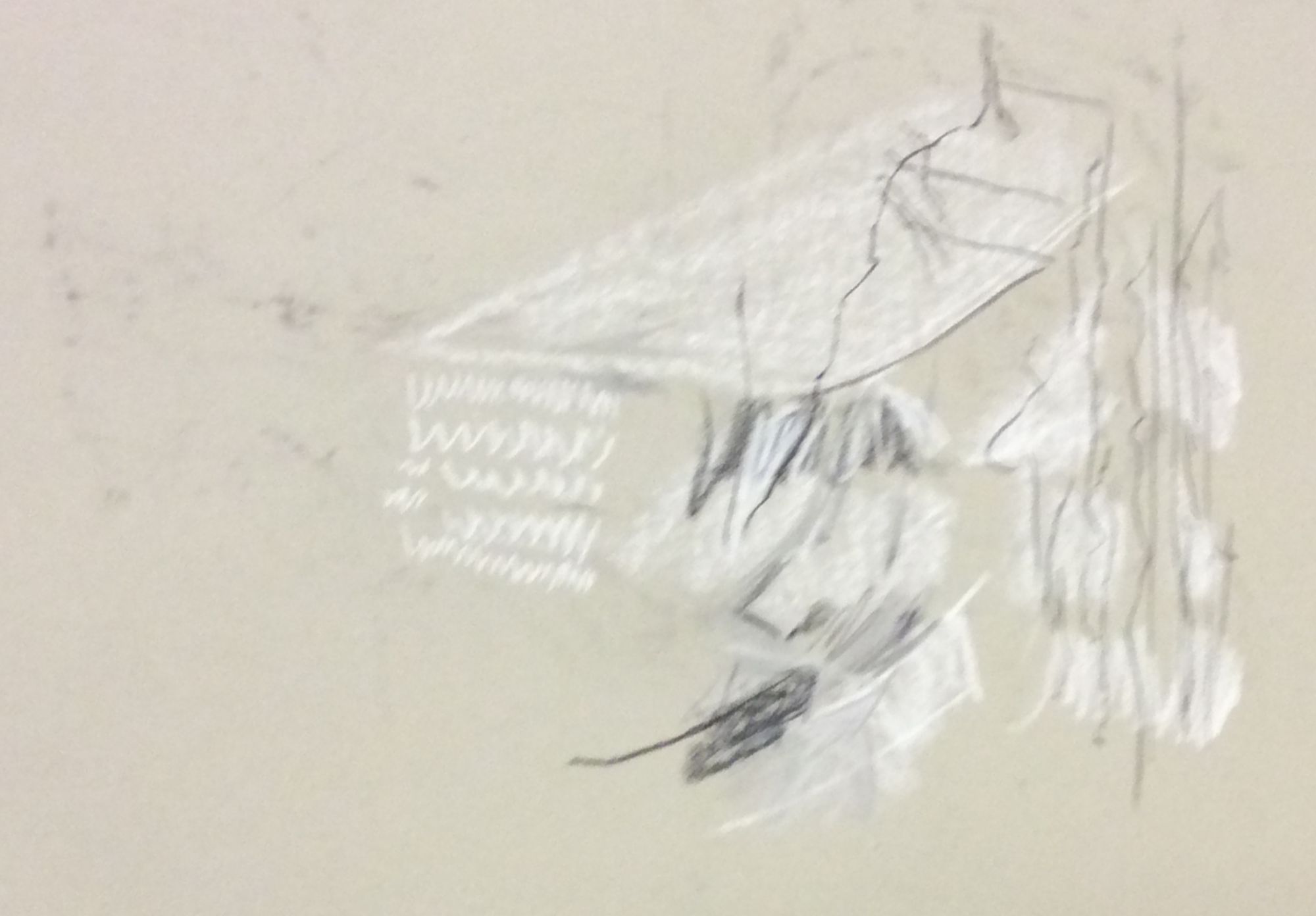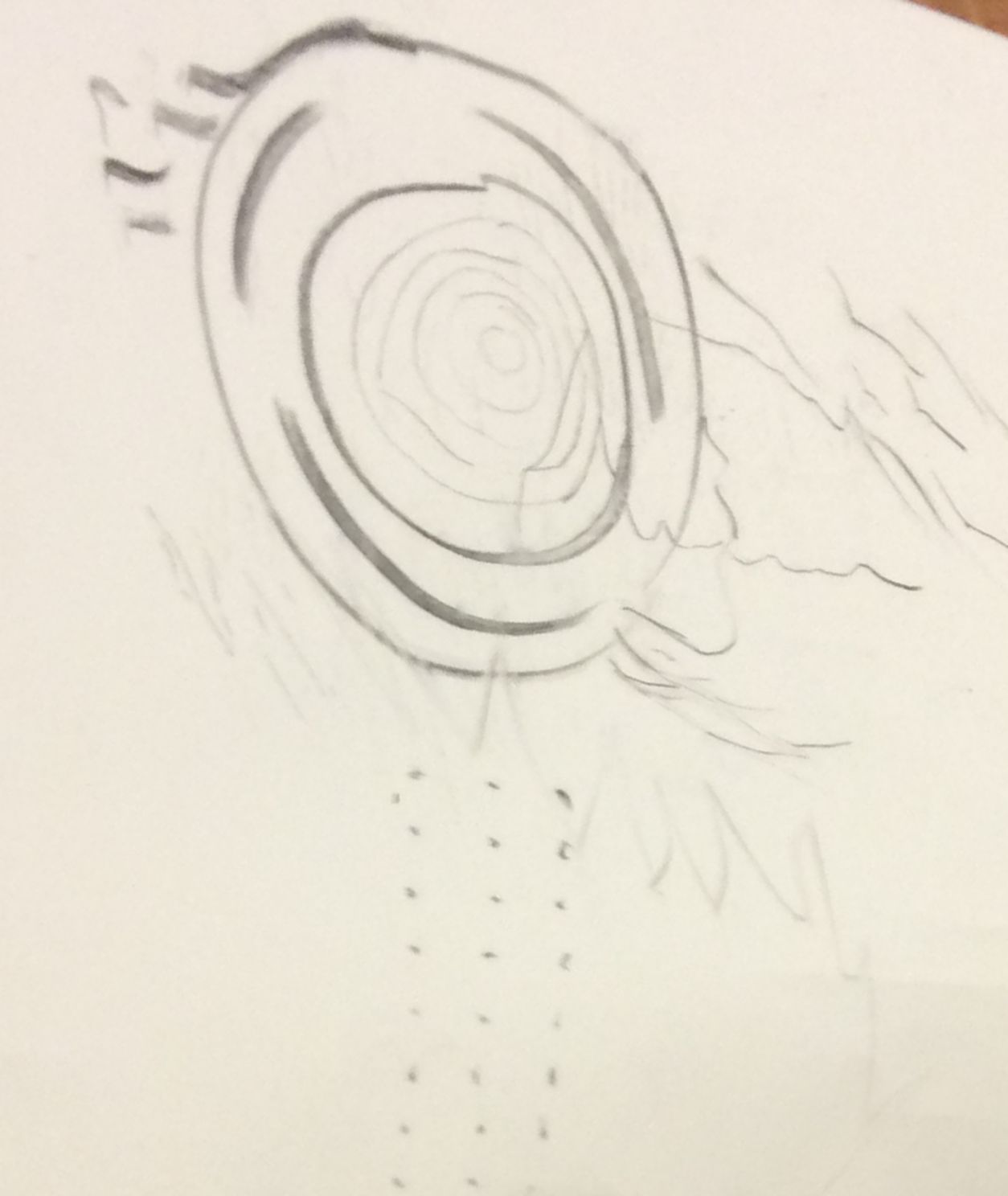 I think that what was most interesting for me was seeing the immediate engagement of art and music performed spontaneously and how they can communicate in trying to say the same things in different ways.
An observer to the workshop writes:
A thought provoking session that not only used artistic imagery to provide a stimulus for improvisation but also generated further artwork through the artists' interpretation of the music.
FuMar really enjoyed the workshop. It totally tested their musical technique and ability to make spontaneous discussions. They found it very nerve racking but exciting and rewarding.
They are now preparing for the next workshops in Paris in March.